PrimeCircle XM series on delivery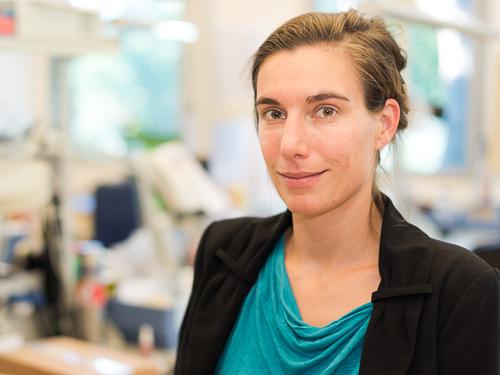 Anna Piffl Am 28.08.2014
Tags:
primecircle lenses xm canon
The new PrimeCircle XM (manual focus and manual aperture) cinema lenses are finally on delivery, featuring smooth focus action with calibrated (one to one) focus scales for precise follow-focus work.
Designed for filmmakers looking for high quality optics and precise focus scales for serious focus-pulling work!
Cost-effective lenses! Budget matching the new generation of 4K cameras offering superb optical performances.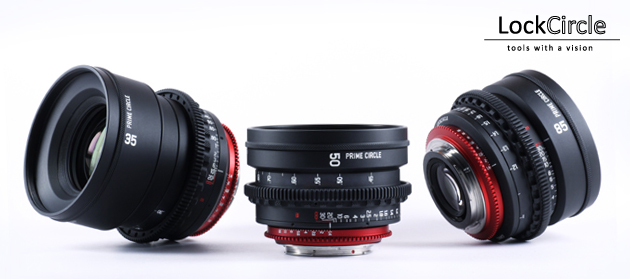 The XM Series is available in nine different focal lengths from 15mm to 135mm, and the new design comes with the "red aperture geared ring"!, added to improve "visual ergonomics" in the production field: the red ring means aperture control, a different job than focusing!
Every single lenses has dedicated and calibrated (in the optical lab) focus scales (right and left) and aperture is geared for dynamic exposure control.
The focus scales are available in metric or imperial (feet) scales, and all the graphics on the barrels are engraved (every single lenses has dedicated calibrated focus barrels) and hand painted! Handcrafted with passion in Italy (Lake Como).
Optics are "state of the art": really high resolution and high contrast for crystal clear sharp images, featuring incredible "pastel organic" backgrounds consistent across all the focal lengths.
Shooting moving pictures is totally different that shooting still pictures, this optics are aesthetically consistent over the different focal lengths: this is a real "must" for storytellers that want to keep the right cinematography feeling.
The PrimeCircle XM Series has serious "cinematic character" and tested in several feature films on the big screen all over the world.
PrimeCircle XM Series are available in Canon EF Mount (heavy duty stainless steel bayonet) and Nikon F (interchangeable), with CNC Machined aluminum front cap for serious shipping protection.
Nine focal lengths available: 15/2.8 - 21/2.8 - 25/2.0 - 28/2.0 - 35/1.4 - 50/1.4 - 85/1.4 - 100 Makro/2.0 - 135Apo/2.0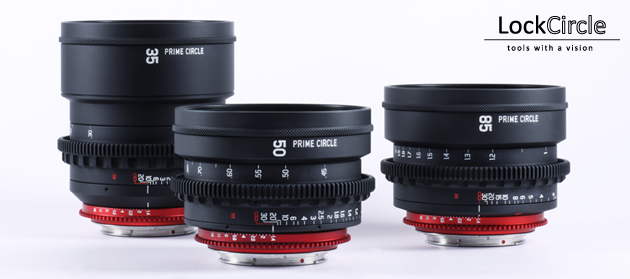 PrimeCircle XM Highlights
high resolution and contrast (Zeiss Optics)
natural color balance and skin tones
exclusive "pastel organic" (bokeh) backgrounds
compact lightweight and ergonomic design
perfect for handheld, run and gun, drones, gimbals
precision mechanics with smooth focus feeling
expanded focus mark spacing
95mm cinema standard mount on all the focal lengths
90mm filter thread (step down filter rings 77/82/86mm available)
stainless steel heavy duty bayonet mount
single "one to one" engraved focus barrel
exclusive black velvet technology surface finish (unscratchable super-hard)
fluorescent scales (glow in the dark) at request
exclusive PrimeCircle top knurled "ultra-grip" ring for safety mounting/handling
geared aperture ring (red code color) - left and right scales
aluminum CNC machined cap - with ultra-grip ring
---
LockCircle Official Distributor
for Germany & Austria

Since July 2013 P+S Technik is reseller and exclusive German distributor and service partner for LockCircle products in Germany and Austria.
All LockCircle products as well as the new PrimeCircle XM lenses are available through the PS-Online Store (www.pstechnik.de) or contact our sales team by phone +49-(0)89-45098230 or email to sales@pstechnik.de.