[PS-News] Optic News 9 – P+S Technik announces second Cinemascope Zoom at this year's CineGear Expo.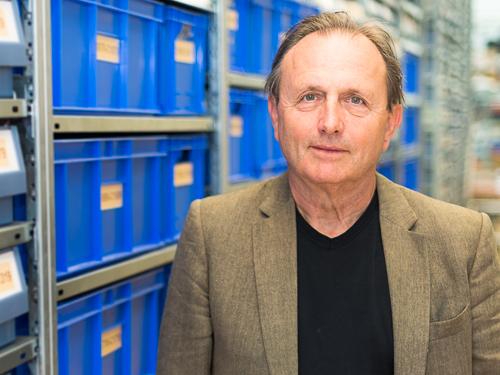 z-Alfred Piffl Am 06.06.2016
Tags:
zoom
anamorphic lens
cinemascope
anamorphic zoom
full frame
lens
The new 70-200mm anamorphic zoom complements the readily available 35-70mm zoom lens of the Munich-based cine equipment manufacture. The two zooms feature outstanding character and are future-proof. With those two anamorphic Zoom lenses a whole production can captured in Cinemascope.
Both Cinemascope Zooms are based on a front anamorphic lens design and a 1,5x squeeze factor. The front anamorphic design concept generates a beautiful anamorphic Bokeh.
The 1.5 anamorphic power is the natural and logic design for Digital Cinematography sensor sizes. The 1.5 squeeze factor offers a strong Cinemascope look, but avoids the downsides of a 2.0 squeeze factor. Since analogue film (4:3) isn't anymore the only standard, there is no more need for a 2.0 squeeze.
The new PS-Zoom 70-200 CS is designed for S35 and larger Sensors and covers also Full Frame. The new P+S Technik Cinemascope products are future-proof.
When using the zooms on a1.5:1 Full Frame Sensor (36x24mm) the focal length of 35mm is already a wide angle lens and produces an image corresponding to 22mm lens on a Super35 size sensor!


---
Future-proof Cinemascope for 16:9 S35 and larger Sensors
| | | |
| --- | --- | --- |
| | | 1Roll out of the PS-Zoom 35-70 CS Cinemascope Zoom Visit us at NAB 2016 at our booth C8.333 in central hall. |
---
Ready for CinemaScope! 70-200mm First Light
| | | |
| --- | --- | --- |
| | | 100 mm |
| | | 135 mm |
| | | 135 mm |
| | | 160 mm |
---
P+S Technik Cinemascope Zooms footage
---
More information online
---
Lens Test and Rental
Please get in touch with us by email to sales@pstechnik.de or call +49-(0)89-4509 8230