The use of Vintage lenses hugely increased the cameraman's choices to create vivid motion picture images. But bringing vintage lenses with a modern design to the film set is demanding task.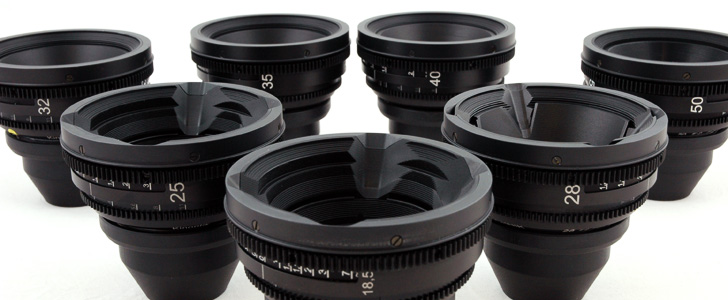 For more than 3 years we have been rehousing a wide range of Vintage lenses. We started with the Cooke Speed Panchro. In 2013 Super Baltars and Kowas were added to the portfolio and in 2014 we delivered the first rehoused Kinoptik lenses. In the upcoming weeks, the first Schneider lenses in their new housing will be delivered.

A wide range of lenses of different historical design.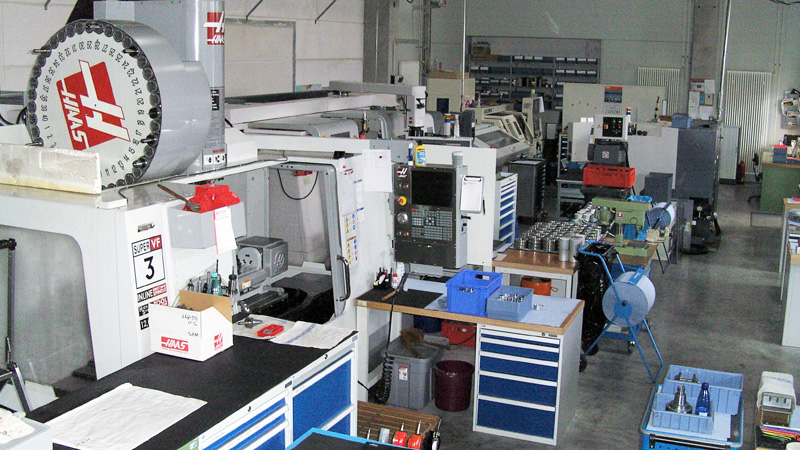 Our concept is based on the combination of modern standardized design and technology and Vintage glass. Only by creating standard components, we can keep our attractive prices for this new outfit. The lot sizes are small compared to the large series of the stills lens industry, although we already rehoused hundreds of Panchro lenses.
We are proud that our customers express almost the same requirements towards our rehoused Vintage lenses than towards the five times more expensive Zeiss, Cooke or Leica lenses. That proves the importance of the Vintage glass for the creation of exceptional images in the motion picture industry.

This is a major challenge for our designers and the development department. They have to fit extremely different lenses into modern standards.
Some small lens blocks need to be so close to the sensor plane that they – including mechanics - have to be fitted inside the PL mount itself. At the same time the design has to hold up with modern lens motors (hard stops) and keep a manageable overall size for use with clip-on matte boxes.
On the other hand, in many lenses a large and heavy glass block must be moved as a whole when focusing the lens. Back then the idea of floating elements for focusing wasn't born yet; instead the entire lens system was moved.
We are proud being able to master these challenges.

Still there is another task to handle: in past decades technicians already worked on those lenses. The original design was changed due to various lens mount standards over the past 50 years. Interestingly enough there always been creative people who understood the value of lenses and invested in a conversion to a particularly trendy camera/lens mount.
Very often the mount of an individual lens has been changed several times over time. It's exciting to see how the same task has been resolved by various professionals. As a result each lens we receive holds a surprise and needs individual adaptation to fit the new housing.
At this point a big THANK YOU to all our patient customers
- we are about 2 months behind schedule and our communication is often not quite up to date.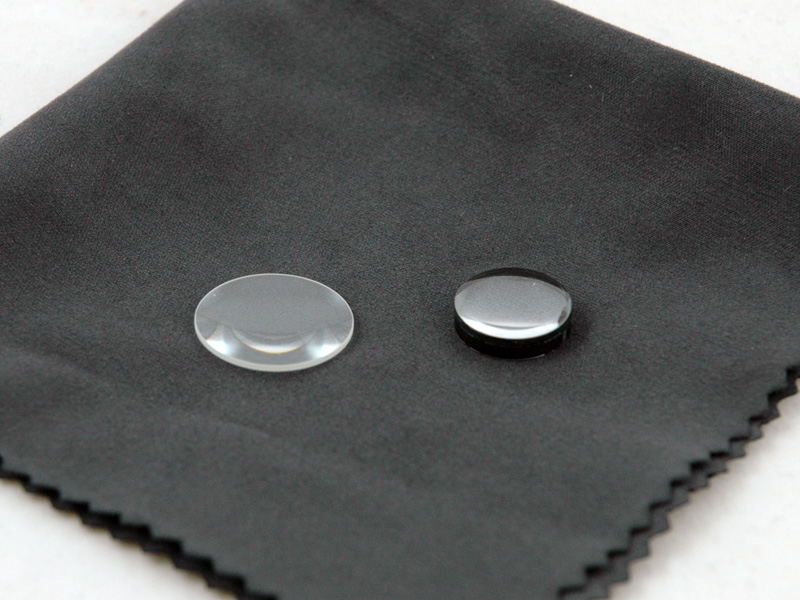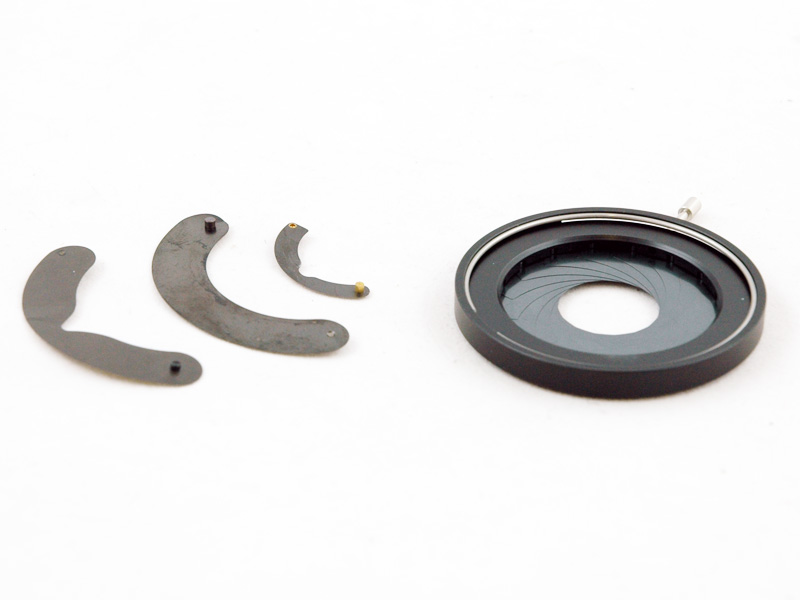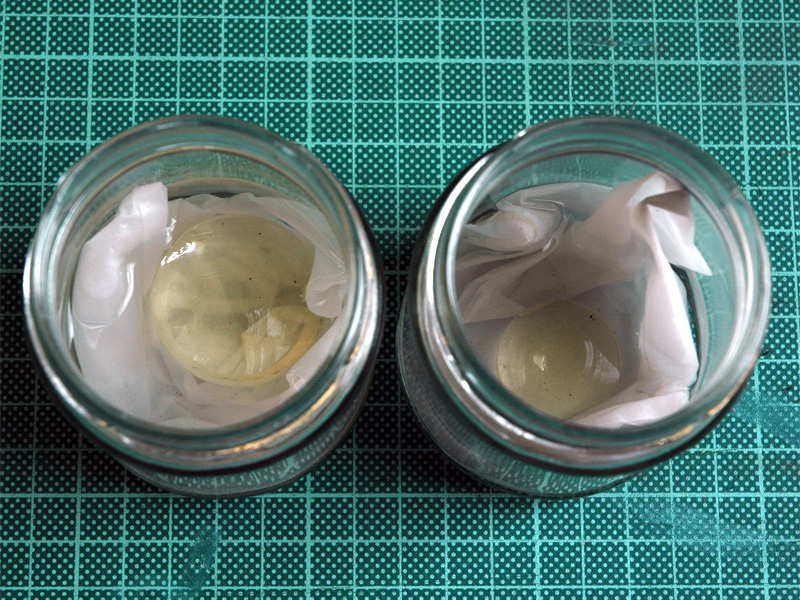 Spare lens elements Spares for iris repair Disolving cemented lens element
Spare parts for vintage lenses are hard to find. But over the past years we built a small stock of re-manufactured and original spare parts for Super Baltar and Cooke Speed Panchro lenses.
This year's rehousing projects include the Canon FD lenses which project VistaVision format. We are accepting orders now. Vintage anamorphic lenses are an exciting subject; we are looking forward to some beautiful motion pictures shot with these top-class lenses. We are starting with the TotalVision lenses. Contact us if you have lenses belonging to this impressive system.