[PS-News] Optic News 8 - Cinemascope Zoom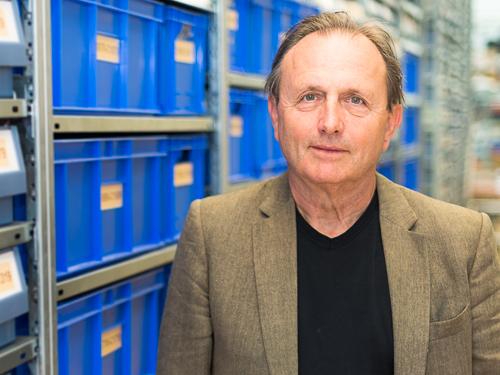 z-Alfred Piffl on 17.04.2016
Tags:
zoom
anamorphic lens
cinemascope
anamorphic zoom
full frame
lens
Future-proof Cinemascope Zoom for 16:9 Super35 and larger Sensors

First Cinemascope Zoom designed for sensors larger than Super35.
Capture Cinemascope images on a Full Frame sensor.
Cinemascope Zoom at a glance
With the 1.5x anamorphic power of the P+S Technik CS Zoom, you can capture Cinemascope 2.35:1 images with a standard Super35 16:9 and Full Frame 1.5:1 sensor.
More control of depth of field
More options in Post Production
Not only do you have more creative choices on set using full frame, it also offers new possibilities at the Postproduction. The combination of a format larger than Super35 and the amount of pixels allows post effects like panning and zoom into the images.
Lens with a Character
The PS-Zoom has some glass elements without anti-reflex coating
Ready for UHD CinemaScope
The most efficient way to create Cinemascope 2.35:1 pictures on different camera
Roll out of the PS-Zoom 35-70 CS Cinemascope Zoom
Visit us at NAB 2016 at our booth C8.333 in central hall.
Make a movie in Cinemascope using camera with 16:9 sensor.
Captured on a Canon C300.
Lens with a Character, uncoated anamorphic glass
Captured Red 6K.
Very first light in Full Frame
captured on a Sony A7s.
Lens Test and Rental
Starting from May we have several test and rental units of the PS-Zoom 35-70 CS zoom.
Please get in touch with us by email to sales@pstechnik.de
More Full Frame Cinemascope Zooms coming soon
After developing the first P+S Technik 1.5x front anamorphic lens we are now ready to continue towards a full frame lens series. Next lens …
• CinemaScope Zoom 70-180 UHD (full Frame) - 2016 Q4