BirdCage now available from P+S Technik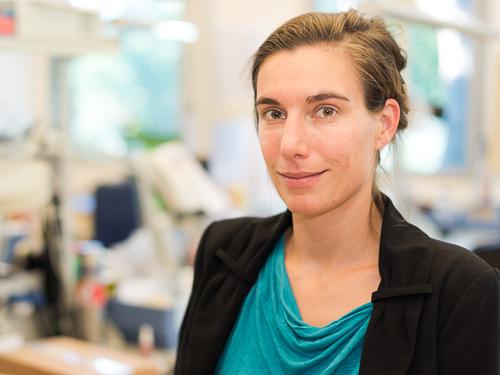 Anna Piffl on 14.11.2014
The BirdCage is an innovative cage design for the latest mirrorless Lumix GH4 and Sony A7 Series cameras with the incredible weight (feather-light!) of 51 grams (1.79 oz.).

BirdCage features exclusive LockCircle "Asymmetrical Cage Design" for right hand grabbing and camera control with original camera ergonomics.

A "feather-light cage like a camera glove" was the main concept in the creative and engineering process, because now powerful cameras with 4K features are incredibly small and lightweight, and most cages on the market have more weight than the camera itself!

Designed for comfortable grip and action, with all the production accessories mounted on the the left side of the camera, the BirdCage is at the center of what we call Modular Production System.

BirdCage integrates the popular LockPort (micro to full-size HDMI port saver), and a system of plates for different set-up's and Positive-Lock Mounts (EF and F Mount lenses don't rotate when mounting, but just the internal mounting bayonet) for precise follow-focus work without annoying lens play on the bayonet mounts.

The "monolithic" mount concept is also available for the popular MetaBones mount adapters adding "rock-solid" tough mounting with the BirdCage MetaPlate.

Camera mounting has totally improved with several double sized threads and also camera balancing improved a lot.

Additionally for the Lumix GH4, a special BirdCage GH4 Swivel is also available for total action of the camera LCD.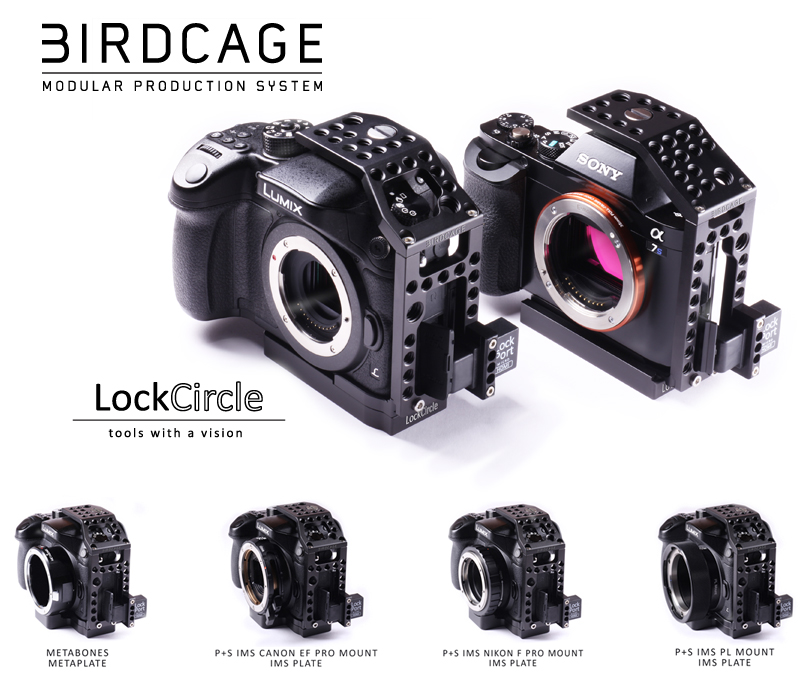 Highlights:
Incredible lightweight, only 51 grams (1.79 oz.) with Twin-Baseplate (feather-light concept)
Innovative Asymmetrical Cage Design for better camera handling
Right hand grabbing and camera control with original camera ergonomics - handheld comfortable grip and action
Rock solid accessories mounting with n° 28 (34 for A7) 1/4" and n° 3 3/8" threaded holes
Standard Twin-Baseplate offering several mounting choices (ultra-low, rised)
Modular Production System concept, many innovative accessories will follow soon
CNC machined from billet aluminum, black velvet hard surface finish and stainless steel hex screws
LockPort integrated micro to full-size HDMI adapter (port saver)
Improved camera mounting with better center balance (double screw size threads)
MetaPlate for serious Metabones locking (no bayonet play and heavy-duty monolithic mounting)
IMS Plate for P+S Technik Positive-Lock Mounts for cinema style lens mounting for superior follow–focus work and "monolithic" lens locking to the camera
Lumix MFT-Mount to PL Mount, Canon EF and Nikon F with exclusive PLS Positive-Lock System
Sony E-Mount to PL Mount, Canon EF and Nikon F with exclusive PLS Positive-Lock System
Top Grip Handle for low-mode shooting and accessories mounting (15mm rod interface handle)
Lumix GH4 Swivel edition for free LCD movements (not compatible with LockPort port saver)
Delivered in a wooden box with pyrography branding and mounting instructions
Made in Italy with "passion"
Availability:
Delivery starts from November 20, 2014
Price starts from € 379,00 ($399,00)
Show products here.